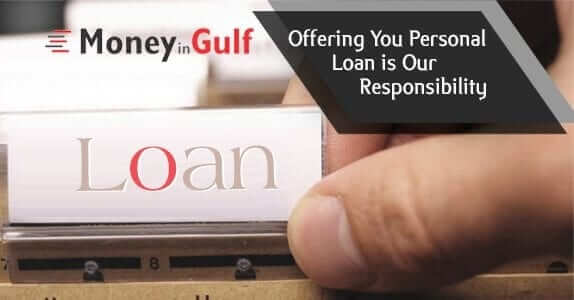 Emirates Islamic personal loan can make your dreams come true in Dubai, UAE. No hidden or additional charges in Emirates Islamic bank Personal loan. Wondering how to finance a lavish wedding ceremony in the family or are suddenly faced with funeral bills. Need to pay for emergency hospital bills or your child's university fee?
Personal finance is the best route to take.
Whether you need to buy a new place to live, a new car, or some extra cash for investing in an attractive entrepreneurial venture, this will conveniently cover your financing requirements.
Emirates Islamic Bank Presents
But modern banking often clashes with Islamic values and this can be a cause of concern for many. Emirates Islamic bank presents its clients with Sharia compliant banking options and offers you a wide range of financial solutions in line with Islamic rules and principles.
Emirates Islamic personal loan can make your dreams come true. Through it you can avail hassle free financing.
How does it work?
This sort of personal finance works primarily based on a Murabaha arrangement through trading of Sharia compliant items for instance shares or wakala certificates. It is a type of sales contract in which the bank sells Nasdaq certificates to the purchaser for a price equivalent to the Murabaha cost plus the profit.
Features:
Extremely competitive profit rates.
This financing option is given to salaried individuals.
As the client you will receive a pre-approved credit card.
You can borrow amounts of up to 2 million if you are an expatriate and 4 million if you are a UAE national.
Sharia complaint Murabaha structure followed.
The repayment terms are flexible and you can repay within 48 months or 4 years.
The processing is very simple, convenient, and hassle free.
Your expenses incurred will be lower than those expected with credit cards.
You can avail the option to consolidate all loans into a convenient repayment plan in which all monthly payments are made in the same installment.
No hidden or additional charges in Emirates Islamic Personal loan.
Nominal processing fees
Visit moneyingulf.com and their team will advise and guide you about the process and documentation involved in acquiring this loan. Brief they about your financing needs and they will help you through the application procedure.
Types of Loans & Credit – Different Credit & Loan Options
We offer Emirates Islamic Bank Salary Transfer Loan, Emirates Islamic Bank Non-Salary Transfer Loan, Debt Consolidation / Buyout, Emirates Islamic Bank Financial Loans, Emirates Islamic Bank Credit Card, Emirates Islamic Bank Auto Loan, Emirates Islamic Bank Business Loan, Emirates Islamic Bank Insurance/Investment and Emirates Islamic Bank Mortgage Loans in Dubai, UAE.
https://www.moneyingulf.com/wp-content/uploads/2019/03/Emirates-Islamic-Personal-Loan-UAE-Emirates-Islamic-Bank-Money-in-Gulf.jpg
300
574
admin
https://www.moneyingulf.com/wp-content/uploads/2018/12/money_in_gulf_logo_-1.png
admin
2019-03-13 04:30:19
2019-03-17 03:21:05
Emirates Islamic Personal Loan - UAE