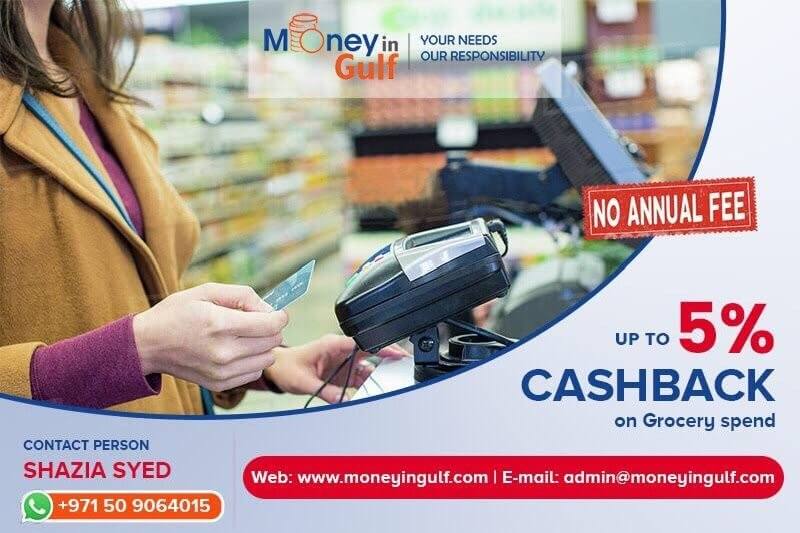 In the digital age, credit cards are a vital thing to carry with you when you leave the house along with your mobile phone in dubai, UAE. It is a secure, convenient mode of payment and you do not have to look about for an ATM every time you run out of cash. You can use your credit card for shopping online, making payments all over the globe, for purchasing all sorts of tickets, and paying bills at restaurants. There is no fear of losing money by being mugged or stolen because it is a secure mode of payment. However, despite its numerous benefits, many people avoid this mode of payment because of fear of fees.
But Moneyingulf.com presents the offer of availing credit card (without annual fee).
How does Credit cards work?
Credit cards come with baggage attached of few things such as interest rates, annual fees, etc. Banks deduct maintenance fee for providing the service. Some banks charge up to 3000 AED as yearly fee in exchange for the service, support, and maintenance that they provide. But now some banks have provided the incentive and removed the yearly charge. Some of the noticeable names among these cards are:
RAKBank World MasterCard

ADIB Cashback Visa Platinum Card

ADIB Value+ Card

Dubai Islamic Bank Prime Classic

SimplyLife Credit Card
All of these cards come with different salary eligibility criteria and various perks such as discounts on brands, shopping deals, travel deals, etc. There are also several other options that you can choose from. But before availing these credit cards, ascertain the time limit of the no charge period. Ask the bank in advance whether the validity is permanent or for a fixed duration of time before getting your card issued.
Credit card (without annual fee)
So by availing this feature, you can avoid giving fee and can also enjoy all the benefits of this modern mode of payment. Banks offer attractive incentives and reward points to their customers and you can avail discounts all year along.
Credit card (without annual fee) is a win-win feature for those people concerned about hidden charges and heavy fee.
https://www.moneyingulf.com/wp-content/uploads/2019/01/Enjoy-the-Perks-of-a-Having-a-Credit-Card-Without-any-Yearly-Charges-–-UAE.jpg
533
800
admin
https://www.moneyingulf.com/wp-content/uploads/2018/12/money_in_gulf_logo_-1.png
admin
2019-01-29 07:13:43
2019-02-06 11:09:06
Enjoy the Perks of a Having a Credit Card Without any Yearly Charges - UAE